Published on Camila Vilas's Blog on 3/26/21
For most of my life, I've had a love affair with my straightener. Ever since my hair went from stick straight to wavy during puberty, every "bad hair day" meant that I would reach for my straightener for silky, frizz-free hair. Most of my friends and family assumed that I had naturally straight hair, when in reality I was damaging my hair significantly by using heat every couple of days. After bleaching my hair a few times and still using heat tools on my hair for upwards of a decade, the integrity of my hair was brittle: it wouldn't grow as fast as my friends, it would snap off easily, but the most distressing part was that it had become extremely thin. I already have quite fine hair compared to my other Indian friends, so the lack of volume made me feel like I had no hair. 
The pandemic was the perfect opportunity not only to learn what problems my hair had but also how to restore my hair to the point it was before coloring and years of heat damage. I'm here to share what I've learned over the past year or so from reading articles and watching Youtube videos from the renowned hairstylist Brad Mondo. Whether TikTok helped you discover that your hair is actually wavy or you recently got a perm, caring for wavy hair requires a lot of extra steps than straight hair. Keep reading for a beginner's guide to caring for wavy hair. 
1. Find Your Hair Type
The first and arguably most important step in caring for your hair is identifying what hair type you're dealing with. The hair type system is divided into four categories: Type 1, 2, 3, 4. You might have heard people say, "I have 4C hair," and this is what they mean: Type 1 includes straight hair or straight hair with a slight wave. Type 2 is where I fall because my hair is wavy; note that this is different from curly hair, which is Type 3. And finally, Type 4 is kinky hair which requires the most care. Here's a chart that may help you find out what hair type you are.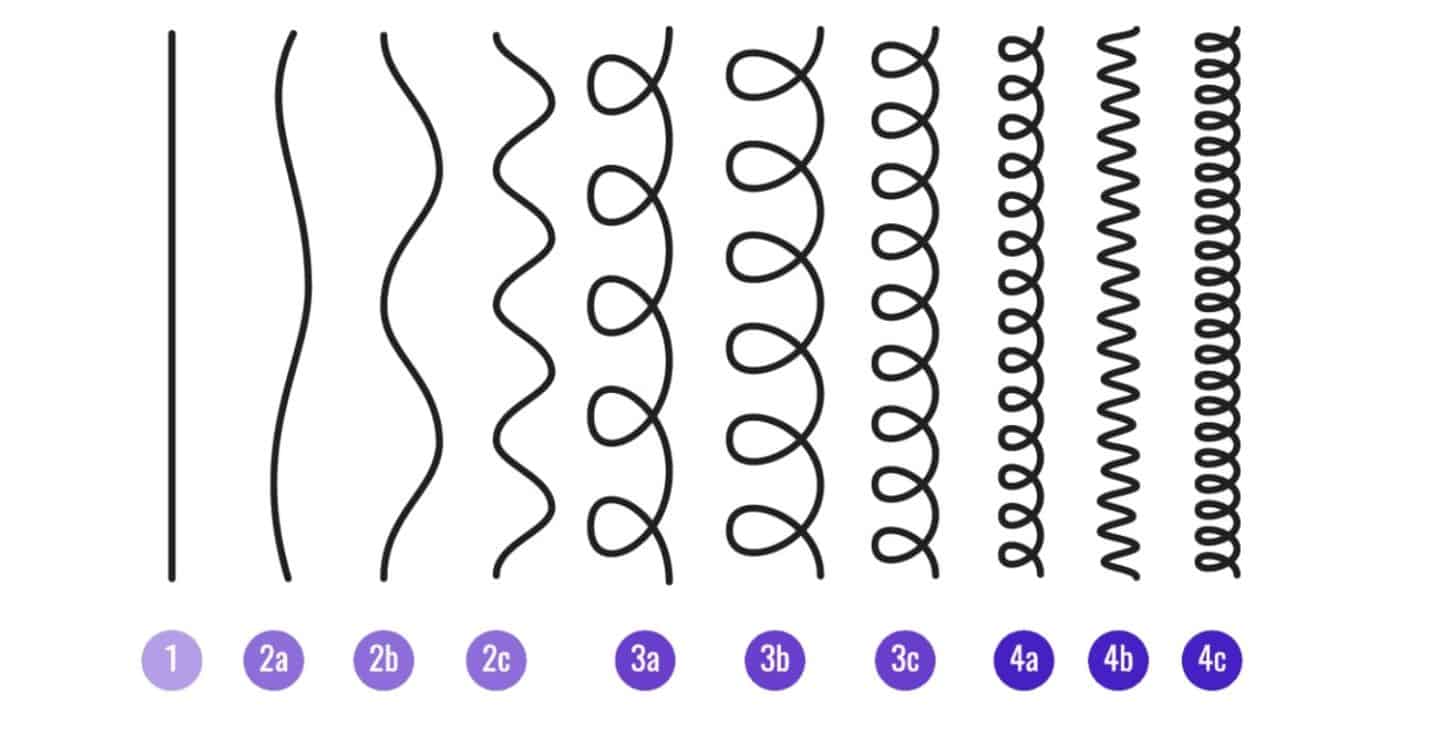 Finding hair routines and advice based on your hair type will be the best place to start. Without any product or additional help, my hair is 2B, but with the right hair care routine and moisture, my hair is 2C since I have S-shaped waves. This guide will probably be best for people with wavy hair, but it's a good place to start for most people with some curl in their hair.
2. Figure out what hair and scalp problems you're dealing with
Ask yourself about common issues you encounter with your hair: do you have too much frizz? Does your hair break off? Is your scalp dry and itchy or super oily? Targeting each issue you have with your hair will help you find a hair care routine that's right for you.
3. Moisture, moisture and more moisture
The reason wavy hair gets so frizzy is because your hair lacks moisture. Using a moisturizing shampoo, conditioner, and hair mask will make a world of difference. Deep conditioners are also a great option to use every week or so! I've noticed that ingredients like Argan Oil and Shea Butter are great for my hair without weighing it down since my hair is very thin. Heavier moisturizing ingredients will work better for those with thicker, kinkier hair.
Here's some of my favorites:
Moroccanoil Moisture Repair Shampoo & Conditioner | SheaMoisture Intensive Hydration Masque | Sheamoisture Deep Treatment Masque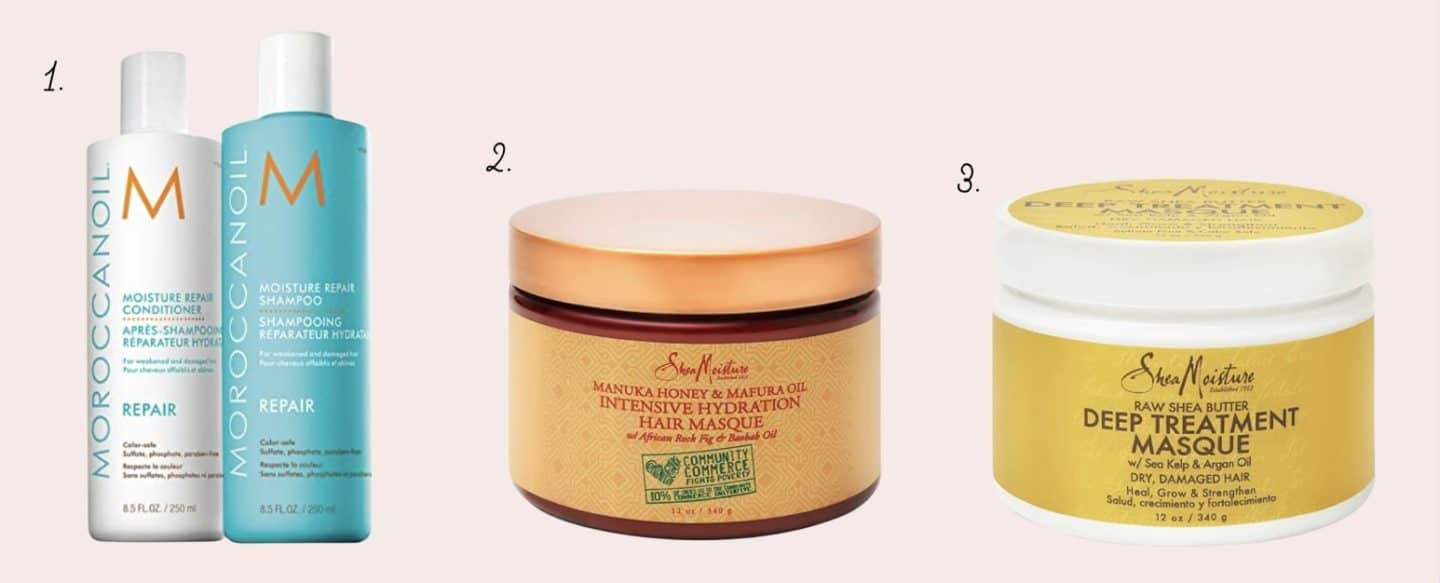 4. Wash your hair less
I realized part of the reason my waves were so dry was because I was washing my hair too much – nearly every other day. Washing my hair 1-2 times a week was a game-changer for my dry, frizzy hair. Although your hair will seem oily when you first make the transition, your hair and scalp will adjust and get used to it.
5. Leave-in conditioner, curl enhancers + hair gel = dream team
My bank account would be so full if all I needed were shampoo and conditioner. Unfortunately, wavy and curly hair types need a lot more product for a wash-and-go look. At this point, my hair routine is upwards of 10 products; but don't worry, starting with the essentials is a great place to start.
5a. Leave-in conditioner
This product is usually used on damp hair after washing, conditioning, and/or using a hair mask once you're out of the shower. I like to apply it to my hair before brushing it out so that it's a smoother process when getting the tangles out.
I've been loving the Manuka Honey & Yogurt Hydrate + Repair Multi-Action Leave-In!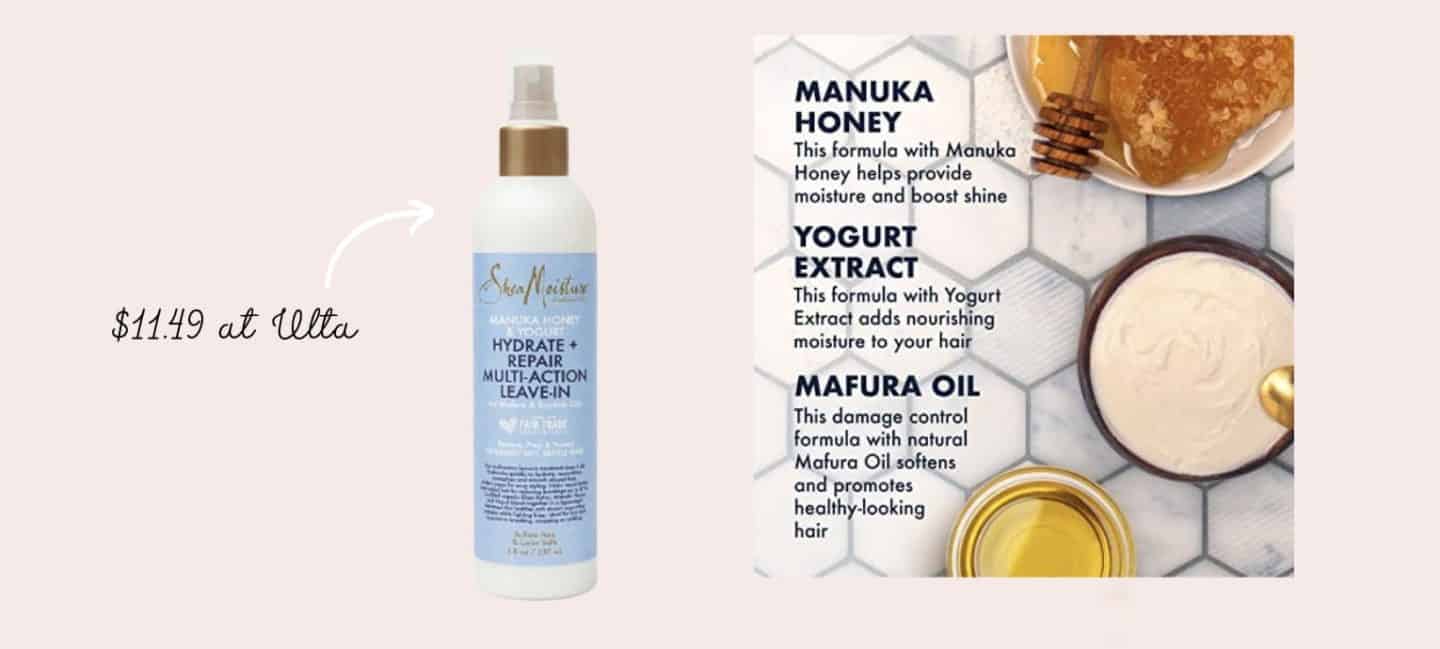 5b. Curl enhancers
Using a curling lotion or creme to coax your waves or curls out is a fantastic way to get uniform waves throughout your hair, instead of some parts being wavy and others not so much. You can scrunch your hair during this step or wait until you apply hair gel.
I've been loving the Curl Defining Lotion!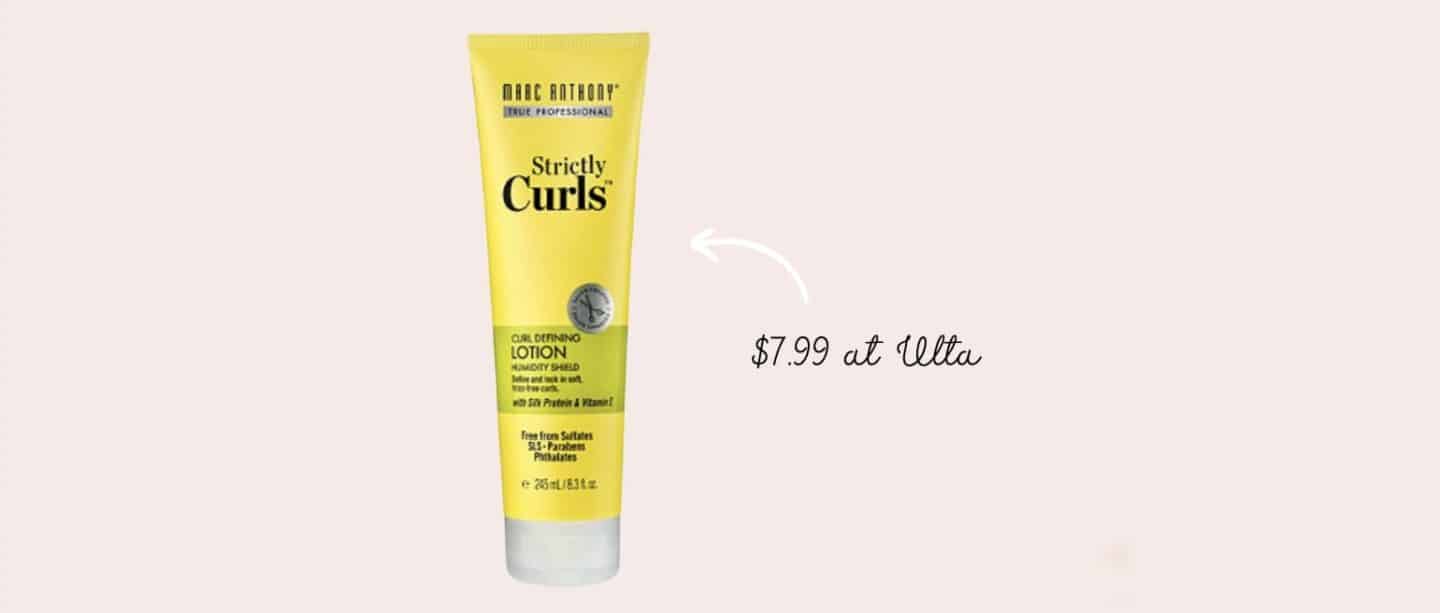 5c. Hair Gel
Curl gel is the key to trapping the moisture in your hair to prevent frizz. I always apply my hair products while my hair is damp to trap the moisture from the water in your hair. The products alone will not do much if you apply them to dry hair because you need water to add moisture in the first place. Using curl gel by scrunching it into your hair will prevent frizz as long as you don't touch your hair as it dries. Hair gel does cause "crunchy hair." It's not a bad thing like everyone makes it out to be! Gel creates a cast around your curls to prevent frizz. To "break the cast," wait until your hair is completely dry and then scrunch it with your hands with or without a little bit of product. I like to use a tiny bit of argan oil in my hands to break the cast since it gives my hair a bit of shine without weighing it down.
I've been loving Miss Jessie's Jelly Soft Curls!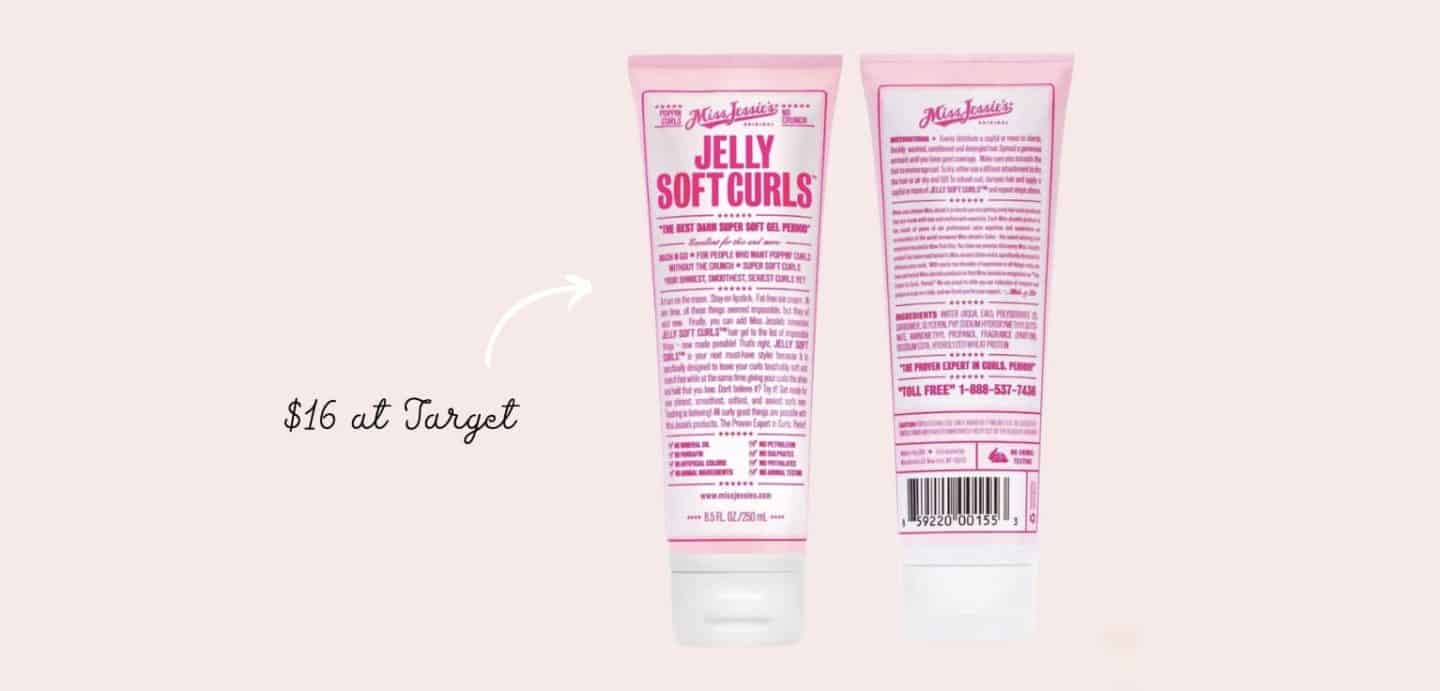 6. Scrunch those waves & curls
Scrunching was a game-changer for me personally. Without it, my hair isn't as uniform because of color and heat damage. Curlier and kinkier hair probably doesn't need scrunching since their curl pattern is a lot more uniform than wavy hair. You can also scrunch your hair with a cotton t-shirt to absorb excess product.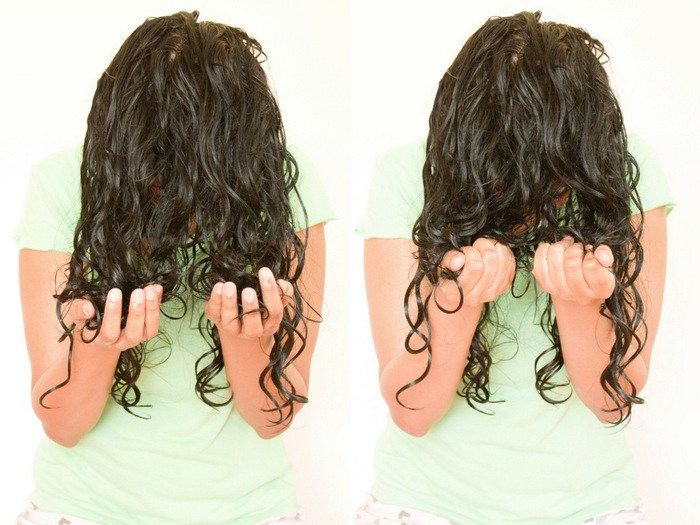 7. Switch out your microfiber towel for a cotton t-shirt
Don't towel dry your hair. Just don't do it. It may work for your friends with straight hair, but it only makes wavy and curly hair more frizzy. Also, your hair is sensitive and fragile when it's wet, so it needs to be handled delicately. Using a cotton t-shirt to absorb some of the water from your hair so that it's not dripping wet protects your hair and keeps the frizz at bay.
8. Consider a scalp scrub
My scalp gets extremely dry, especially during the wintertime. Although Head & Shoulders helps with dandruff, using it to heal your scalp makes your curls so much drier. Using a scalp scrub that targets the delicate skin on your head is great for healthy hair growth that doesn't sacrifice your curls in the process.
I've been loving the Christophe Robin Purifying Scalp Scrub with Sea Salt!

9. For colored or heat-damaged hair, consider Olaplex
Getting my hair balayage'd twice in the past year significantly impacted my hair's integrity. My hair would break off in the middle because of the bleach since my hair was super weak to begin with. I started using Olaplex a couple of months ago, and my hair has come back to life, so to speak. In tandem with a wavy hair routine, Olaplex No. 3 has helped my hair become stronger, shinier, and so much less brittle and dry. I recently got Olaplex No.1, which is to be used right before No.3, and it's strengthened my hair even more.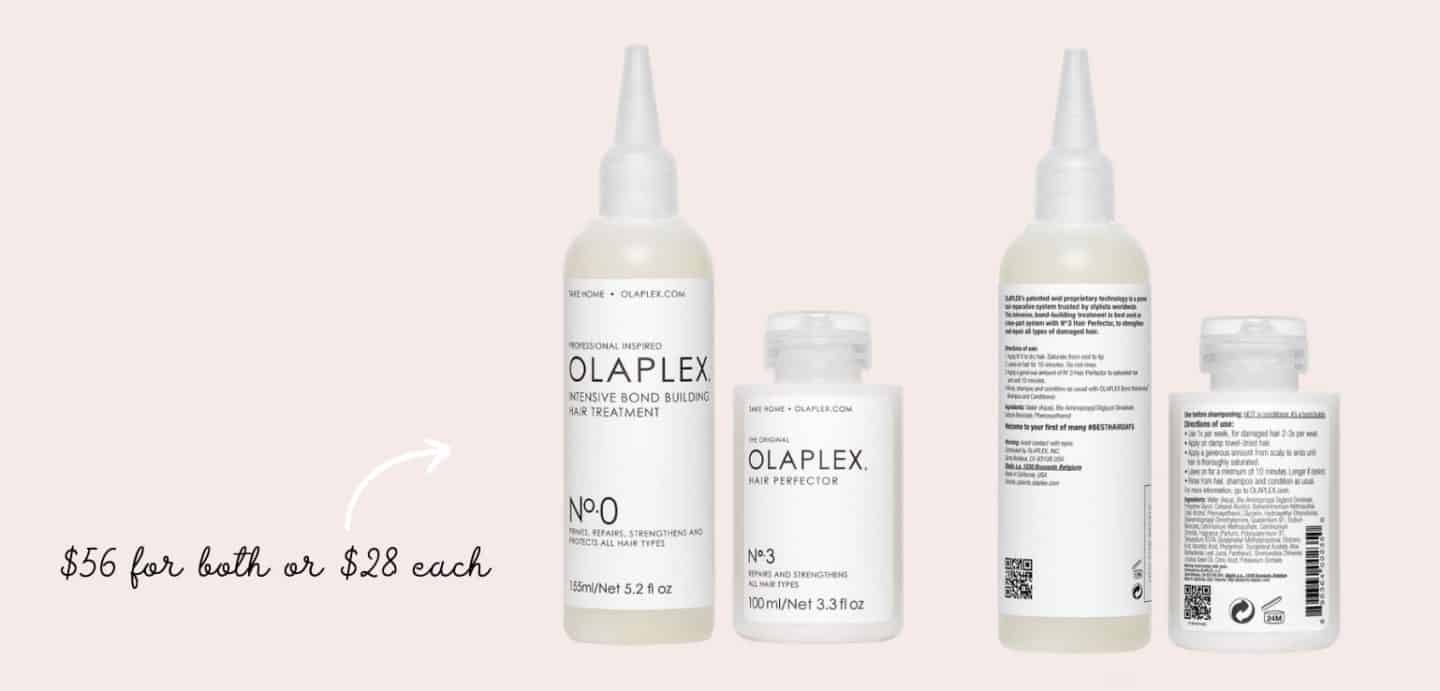 10. Clarify product build up
The worst feeling is when you wash and detangle your hair only for it to still feel rough. Unfortunately, product build-up for wavy and curly-haired folks is all too common because of the myriad of curl products we use. Using a clarifying shampoo or hair treatment once or twice a week will make sure all the product has left your hair so it's soft and clean. Ingredients like Apple Cider Vinegar and Micellar Water are great options.
The Girl and Hair Apple Cider Vinegar Hair Rinse really worked for me!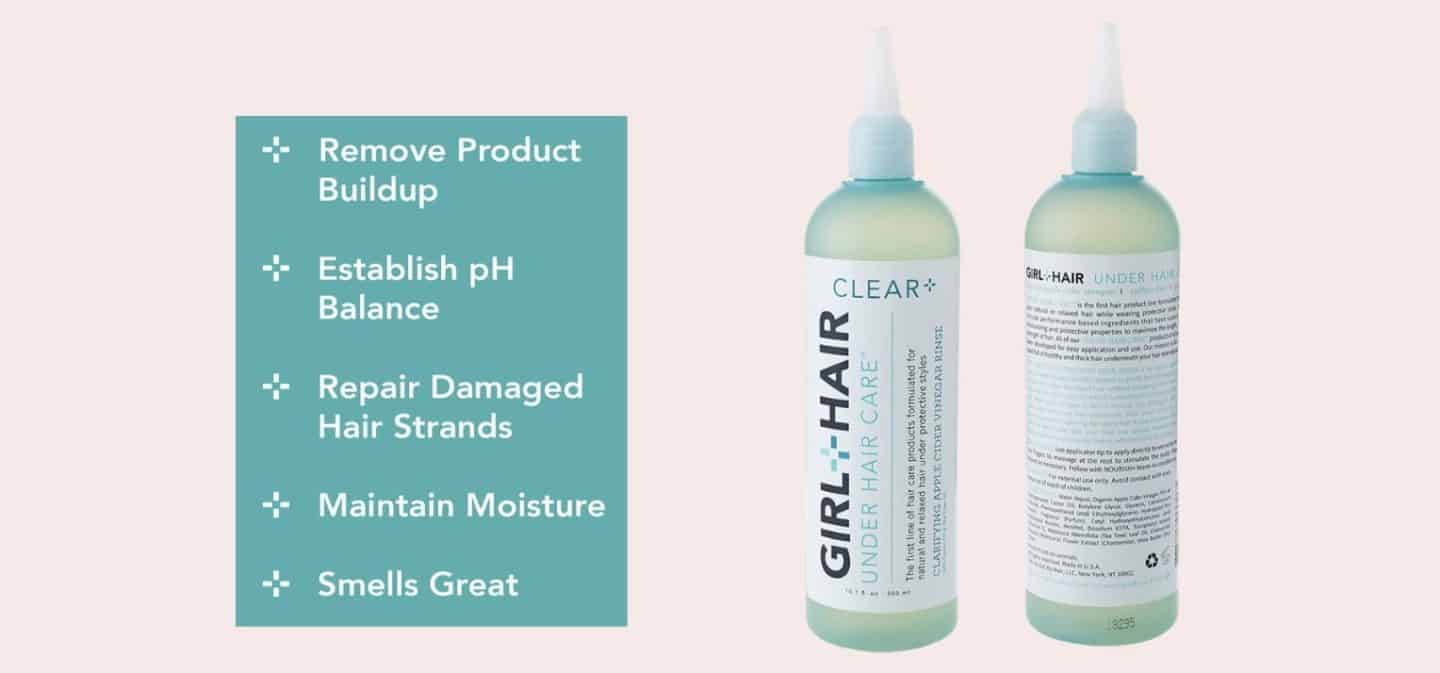 Caring for wavy hair is no easy feat. But in just a few short months, I've seen enormous changes in the strength of my hair, its growth, and my curl pattern. I know this is a lot of information being thrown at you at once, but here's a potential routine you can use to embark on your hair care journey and the order in which you should use them.
Olaplex No.1 and No.3 (Make sure your hair is damp)
Moisturizing or Clarifying Shampoo OR Scalp Scrub
Moisturizing Conditioner AND/OR Mask AND/OR Deep conditioner
Leave-in conditioner AND/OR heat protectant (apply to damp hair)
Curl enhancer (apply to damp hair)
Hair gel (apply to damp hair)
Hair oil (apply once hair is completely dry)