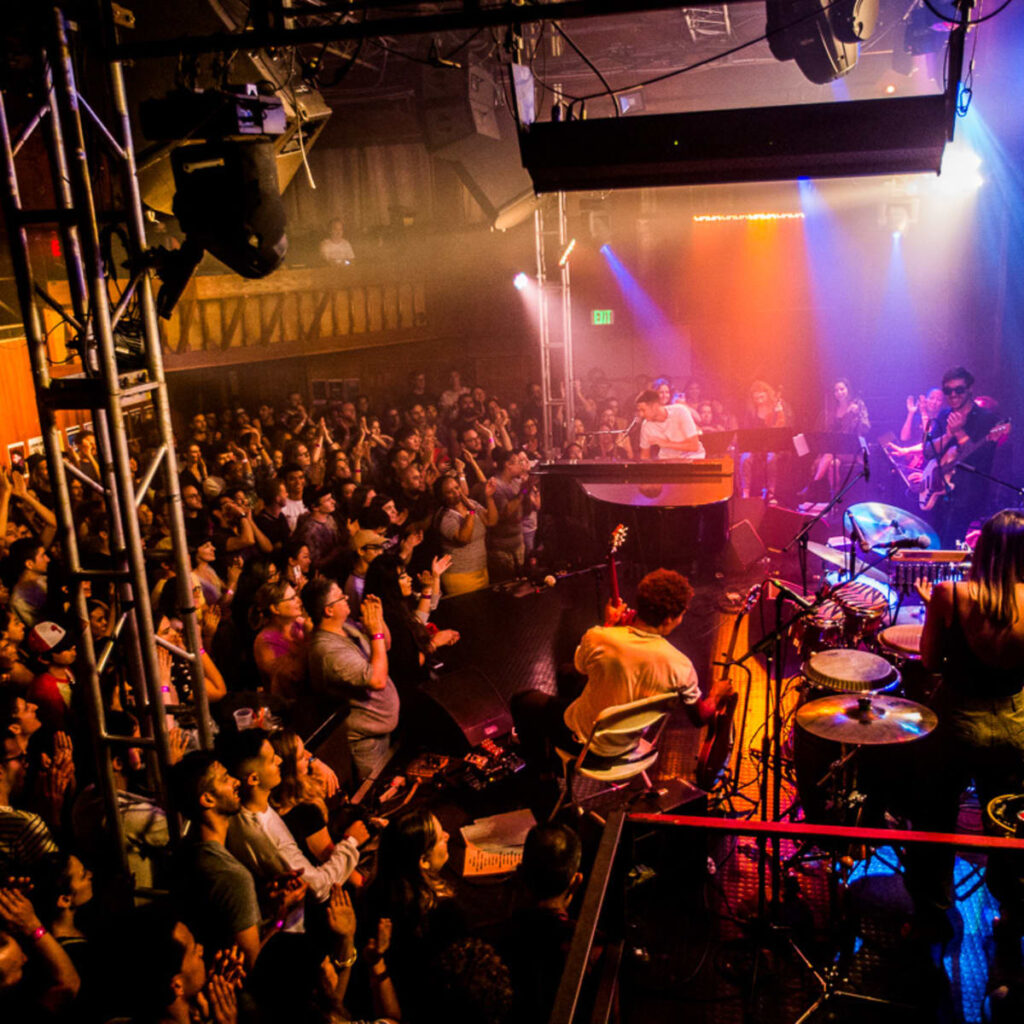 Written by Mitali Shukla
Since its grand opening in 1957, West Hollywood's historic music venue The Troubadour has hosted musicians such as Elton John, Guns N' Roses, and Nina Simone; comedy moguls Richard Pryor and Steve Martin began their careers on the Troubadour stage. These days, the venue has hosted artists like Billie Eilish and the Black Crowes.
As recreated in the biopic film "Rocketman" (2019) starring Taron Egerton as Elton John, The Troubadour was the venue where 20-year-old John performed a series of shows in 1970 which resulted in him becoming a household name.
The famous club has facilitated several eras of music, including but not limited to heavy metal, all types of rock, and pop sensations alike. The eighties brought Slayer, Metallica, and Motley Crue; the nineties and early two-thousands brought Foo Fighters, Dave Matthews, the White Stripes, and Bon Iver to the iconic venue.
Troubadour recently shut their doors to the public due to the unforseen circumstances of COVID-19. Owner Christine Karayan told Rolling Stone that she was forced to lay off all but two of her employees. This led her to launch a GoFundMe campaign to support her staff; 100% of the donations go towards helping staff and the venue, according to Karayan.
Their independence from music venue companies like Live Nation and AEG make it so that they don't have shareholders or corporate money, so this assures that donations are going directly to its 20 hourly employees, who fill positions like bartenders, security, sound and lighting engineers, and box office personnel.
The 500-capacity club is among the last to open according to Governor Gavin Newsom's reopening plan: music venues plan to reopen in Phase 4, according to the Los Angeles Times.
The Troubadour is the heart and soul of music culture in Southern California, but Karayan told the Los Angeles Times that since they will potentially open in the middle to the end of next year, she doesn't forsee that the Troubadour will ride out the pandemic.