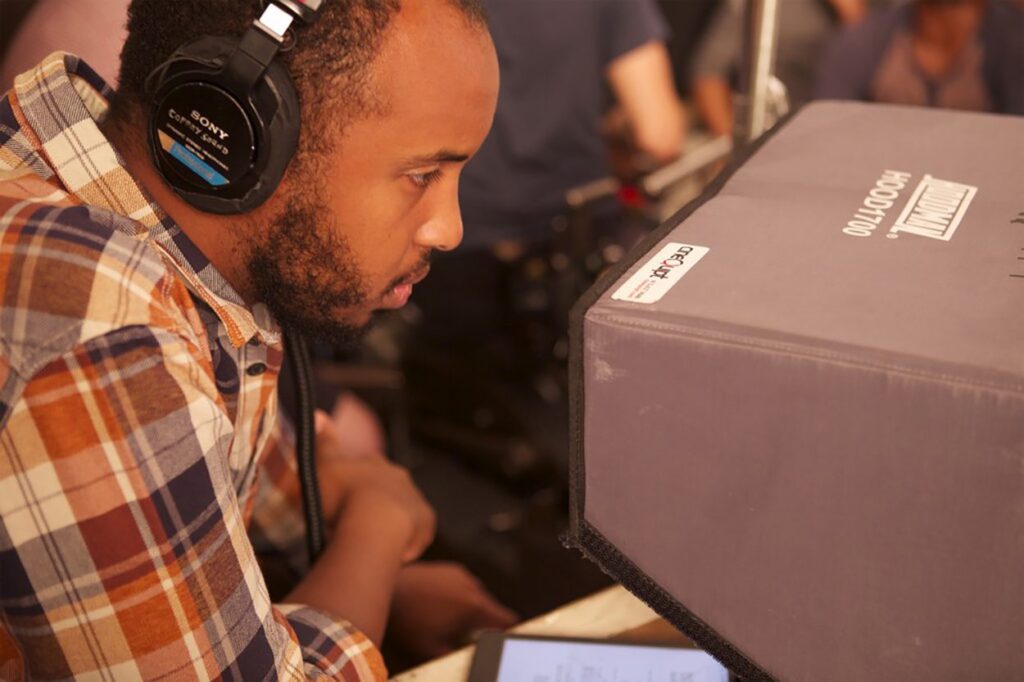 Written by Mitali Shukla
"Stranger Things" and "Dear White People" are both Netflix-produced shows. They were both created by Chapman alumni and have both recently announced their fourth seasons. But what some may not know is that "Dear White People" is largely based on creator Justin Simien's experience as a student of color at Chapman. The show, hailed by The Hollywood Reporter's critic Daniel Fienberg as "provocative and funny," tells the story of on-campus frustrations that students of color face.
"It's almost as if since we're people of color, we have to constantly be fighting to feel comfortable and safe," said Lucille Henderson, a junior communication studies major. "What isn't accurate is the number of black people at Winchester – they have enough black people to have four or five different organizations for black students. That was the one thing I was jealous of. At least they have that. At least it's more than just Black Student Union (BSU)."
After the announcement of the fourth and final season of "Dear White People," Henderson recalled when she learned that Justin Simien graduated from Chapman.
"At one of my first BSU meetings as a freshman, I remember Jae (Staten) was talking about how Justin Simien based the show off of his experience at Chapman," Henderson said. "There was a poster for 'Dear White People' on the side of trash can. In front of the Dodge parking garage, there was a huge poster for Stranger Things."
Simien, a Dodge College of Film and Media Arts alumnus and 2005 film production graduate, wrote and directed his debut feature film "Dear White People" in 2014 after gaining traction from a concept trailer he posted on Vimeo in 2012.
"When it comes to 'Dear White People,' there's a lot of controversy," said Ramya Sinha, BSU president and sophomore business administration major. "For a lot of people, whenever they're confronted with race, they get uncomfortable. I know a lot of people who were upset with the name (of the show) when it first came out."
Once Simien was given the opportunity to expand the storyline, Netflix picked it up and released its first season in April 2017. Sinha said Chapman's recognition of the series hasn't been as outwardly promoted as their affiliation with the Duffer Brothers' "Stranger Things" for a clear reason.
"In the show they're calling out Winchester, the students and the administration," Sinha said. "It's based off of Chapman and (the university) gets a little scared of that because they don't want to taint their image."
Sinha said minority students have a different experience at Chapman than the majority.
"They don't know what they don't know. Everyone's just walking around living in their own bubble, not really thinking about others," Sinha said.
Simien spoke at Chapman last year at the Baccalaureate ceremony on May 16 in the Fish Interfaith Center while 2007 graduates Matt and Ross Duffer, creators of the television show "Stranger Things," spoke at the closing convocation on May 17.
Henderson described what she sees as racially-charged incidents on campus every year, that there are issues that people of color on campus are expected to deal with. The most recent example, she said, was the controversial "The Birth of a Nation" posters in Dodge College. She cites these instances as parallels between Winchester University in the show and Chapman in real life, which Simien said in an NPR interview reflects aspects of his time as a student.
The Panther is currently in the process of establishing a sit-down interview with Simien.
"Not only did the show get 100 percent on Rotten Tomatoes, but he is also a successful, black screenwriter who graduated from Chapman," Henderson said.
"Dear White People" released its third season on Aug. 2 on Netflix. According to Rotten Tomatoes, critics rate season one at 98 percent, season two at 100 percent and season three at 89 percent. In comparison, "Stranger Things" was rated 97 percent for season one, 94 percent for season two and 90 percent for season 3. Despite the shows being roughly similar in ratings from critics, both Henderson and Sinha said that the level of respect for "Stranger Things" vastly exceeds that of "Dear White People."
Although the poster of "Dear White People" has been removed from a Dodge trashcan, Sinha said the show deserves an equal amount of respect.
"One poster is on a trash can and one is being praised up in Dodge. That in itself shows the type of respect the university may have for the show," she said.